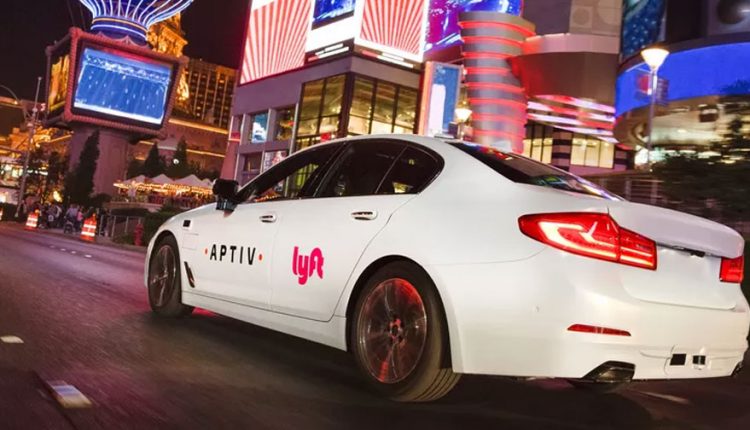 Credit: Aptiv-Lyft
Lyft partners with Aptiv to offer robot taxi rides at CES 2018
Lyft is partnering with self-driving technology company Aptiv to offer rides in its robot taxis during CES in Las Vegas next week. There will be a safety driver behind the wheel, so the trips will not be completely driverless. Unlike a normal Lyft experience, the cars will only travel to 20 preprogrammed destinations.
The news is notable, since most companies that come to CES to demonstrate self-driving technology do so in closed parking lots where they can control every aspect of the experience. Aptiv, which split off from automotive supplier Delphi last year, and Lyft, a newcomer to autonomous driving, are taking a big risk by conducting their demonstration on public roads, where pedestrians and other drivers help to make a completely unpredictable experience.
A risky move
The vehicles will be picking up passengers from the Gold Lot at the Las Vegas Convention Center January 9–12. The rides will be conducted by Aptiv's fleet of eight BMW 5 Series sedans equipped with its automated driving technology. Before the drive begins, passengers will have to sit through a brief lecture about why automated driving is so important — which according to Aptiv, will "showcase the positive impact automated cars will have on individual lives and communities."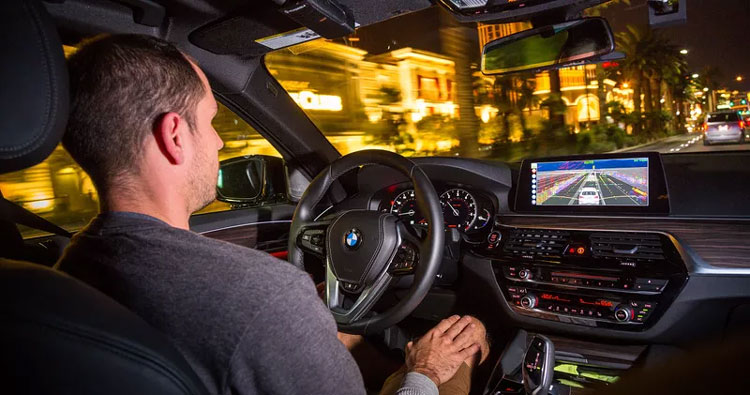 A safety driver will stay behind the wheel, in case the car encounters a situation it can't handle. There will also be an 'in-car host' to help explain the car's functions to the passengers.
Aptiv, back when it was Delphi Automotive, has been conducing self-driving demonstrations at CES for over three years. That year, the company teamed up with Israeli vision technology company Mobileye (recently acquired by Intel) to demonstrate the latest version of their autonomous capabilities on a 6.3m course through the heart of Las Vegas. The drive includes challenging maneuvers such as highway merges, congested city streets with pedestrians and cyclists, and a tunnel.
The years Aptiv has spent mapping the streets and intersections of Las Vegas and collecting data on the city's notorious traffic congestion may explain why Aptiv, and not it's other self-driving subsidiary NuTonomy, is teaming up with Lyft for this demonstration. Last month, Lyft began offering rides to regular people in NuTonomy's self-driving cars in Boston, where the latter company is based. The ride-hailing company has only recently began developing its own in-house self-driving technology. In the interim, it has formed partnerships with a variety of companies, from Ford to Alphabet's Waymo, in an effort to get ahead of Uber in the race to develop self-driving taxis.
Aptiv and Lyft's self-driving taxis won't be the only opportunity for CES attendees to experience autonomous driving. The city of Las Vegas will be operating a fleet of self-driving shuttles developed by Boston transit firm Keolis and French tech company Navya. (The shuttle was involved in a minor accident in its first day in operation back in November. Federal authorities are currently investigating the crash.) The two companies will also deploy a fleet of all-electric autonomous taxis during the tech conference. Passengers interested in sampling multiple self-driving taxis in Las Vegas need to book seats in advance.