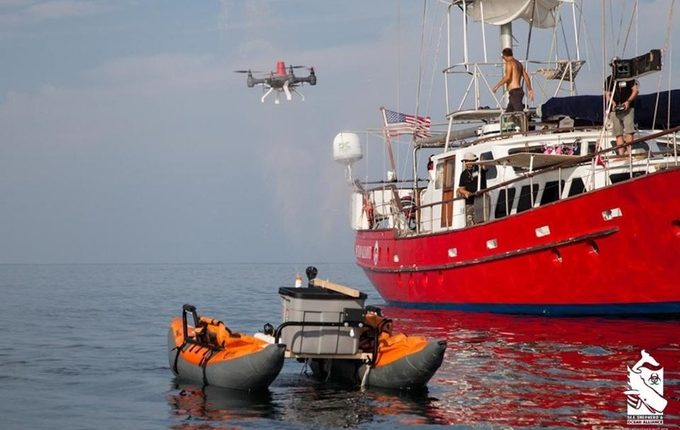 Researchers Are Using Snot-Collecting Robots To Study Whales
We aren't kidding. An organization called Ocean Alliance, dedicated to studying whales and ocean life, can learn even more about whales with a drone called Snotbot.
The organization invented the drone method as a way of learning more about whales without having to harass them as much.
A Snotbot is a custom-built drone developed by Ocean Alliance and Olin College of Engineering. The drone works by hovering in the air above a whale that's coming to the surface and then collecting the blow —snot— exhaled from its hole. The Snotbot then takes the snot sample back to the researchers for testing.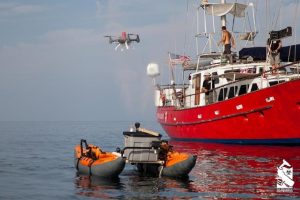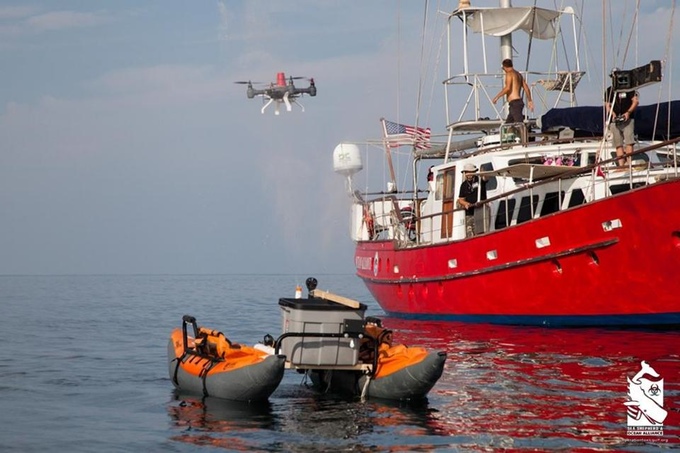 Traditional methods for retrieving samples from a whale in the wild involve chasing it with a loud motorboat and shooting it with a sampling dart from a crossbow. This can be troublesome for whales since they are very sensitive to noise, but scientists need snot samples because it comes form the lining of the lungs which allows them to see viruses and bacteria, as well as analyze DNA and catch environmental toxins.
Scientists can also use it to test hormonal levels which informs them of a whale's reproductive and stress cycles.
Ocean Alliance and the engineers from Olin College of Engineering needed to overcome quite a few obstacles when creating a drone that could retrieve a snot sample in the air and then return it to the researchers located about a half-mile away.
First they had to make sure the drone was waterproof, able to receive signals and complete a snot mission using on-board sensors, and they needed to develop a system for collecting snot that would be usable in testing.
Once that kind of drone was developed, the organizations build a floating, 3D-printed whale blowhole, which they coined "Snotshot" so they could test the drones at sea.
"We crashed a lot of drones in the process (some even on purpose) but wound up with a system we can count on to give us the vital data we need," according to Snotbot's Kickstarter page.
Ocean Alliance has launched a Kickstarter campaign in hopes of raising $225,000 to fund  three Snotbot expeditions to sites the organization deems vital to the future of whale survival.  There's still some time remaining if you want to check it out.