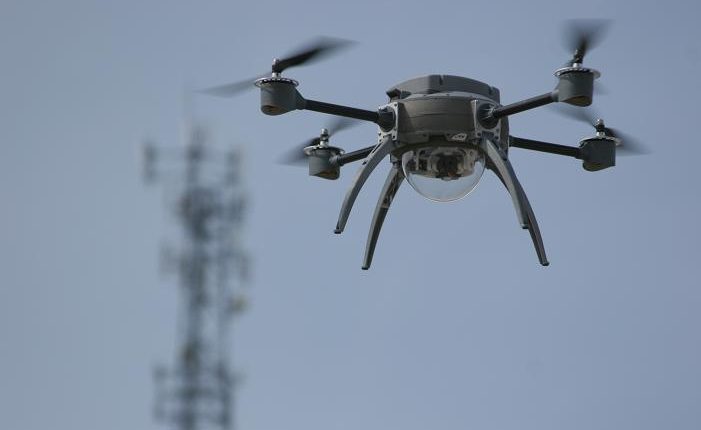 For those in developed and urban areas where hospitals can easily draw blood and send it to the lab for analysis and swift diagnosis, transporting blood is something they don't have to think about often. For the millions of people living in developing, economically impoverished areas of the world where roads are not easy to travel on, getting a blood sample to a lab for testing is a gift.
Researchers from John Hopkins University have discovered that hobby-sized drones are capable of transporting blood samples for up to 40 minutes without affecting any results of common and routine blood tests.
One concern the John Hopkins team had in using drones for blood transport was the acceleration and jostling during launch and landing.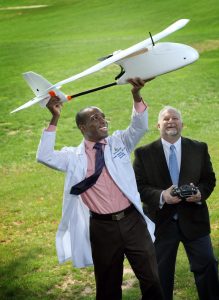 "Such movements could have destroyed blood cells or prompted blood to coagulate, and I thought all kinds of blood tests might be affected, but our study shows they weren't, so that was cool,"said Timothy Amukele, M.D., Ph.D., pathologist at the Johns Hopkins University School of Medicine in a news release.
The team tested samples that traveled via drone as well as samples that remained in a lab in order to find that the transport produce any real differences.
Since the proof-of-concept study was successful, the next step is a pilot study in Africa where health care clinics are sometimes 60 miles away from labs that conduct the blood tests.
"A drone could go 100 kilometers (about 62 miles) in 40 minutes," said Amukele. "They're less expensive than motorcycles and are not subject to traffic delays, and the technology already exists for the drone to be programmed to 'home' to certain GPS coordinates, like a carrier pigeon."
Looks like the future of air travel will include blood-carrying unmanned aerial vehicles.
Story via EurekaAlert.