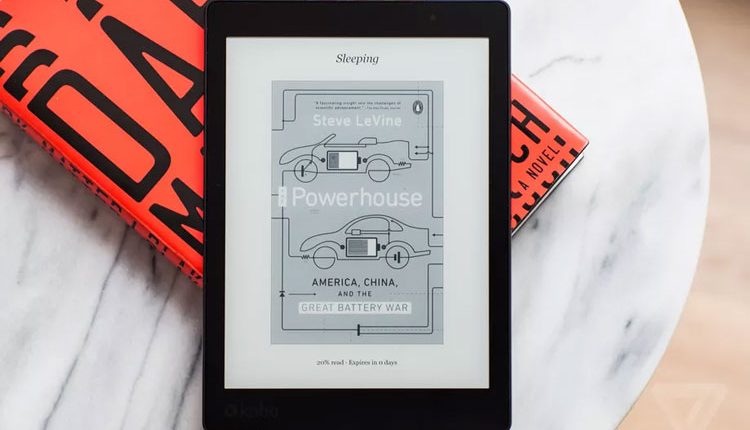 Shelfie: Digitize your personal library
The company that produces the Kobo e-reader, Kobo Rakuten, has announced that it has acquired Shelfie, an app that allowed users to catalog their personal libraries, and purchase discounted ebook editions based on the physical copies they already own.
The deal includes "technology assets, IP, and the infrastructure on which the ecosystem runs," according to Kobo, as well as the Shelfie team. Kobo says that it will integrate the platform into its Android and iOS apps, which will allow customers to track their physical library, and to pick up their digital counterparts. It's not clear if Kobo will retain Shelfie's steeply discounted — or even free — ebooks.
Shelfie was an app that would allow users to scan pictures of their bookshelves, offering up discounted ebooks or audiobooks of the physical books that they already own. The system would also analyze reader libraries to offer up recommendations based on what's on those bookshelves. Amazon has a similar program, Kindle MatchBook, which allows users to buy cheap ebook editions of books that had been purchased through the site. In January, Shelfie shut down, because "unit economics of ebook sales just don't make much sense if you don't own the platform like Apple, Google, or Amazon," according to the platform's founder, Peter Hudson.
While competitors such as Amazon's Kindle and Barnes and Noble's Nook devices dominate the market, Kobo released a new e-reader, the Kobo Aura One, last fall, showing that it's still in the game. Rakuten Kobo CEO Michael Tamblyn noted that many readers don't exclusively read just physical books, ebooks, or audiobooks, and that this acquisition is an opportunity to, "expand our ecosystem by incorporating Shelfie's innovative advances in book recommendation, discovery, and bundling."
Kobo's acquisition of Shelfie seems to help service this type of reader. Kobo works with hundreds of independent bookstores across the United States, while Shelfie had noted that physical and digital bundles could nearly doubled sales at bookstores in some instances. Its software should be able to help give Kobo a way to better personalize reader recommendations and allow users to track their personal libraries, whether they're a physical stack of books or a digital one.