While many companies are in Las Vegas showing off the latest innovations in gaming, including virtual reality and augmented reality technologies, one company, PDP, is showing off its latest battery technology that will warm the hearts of video-game enthusiasts.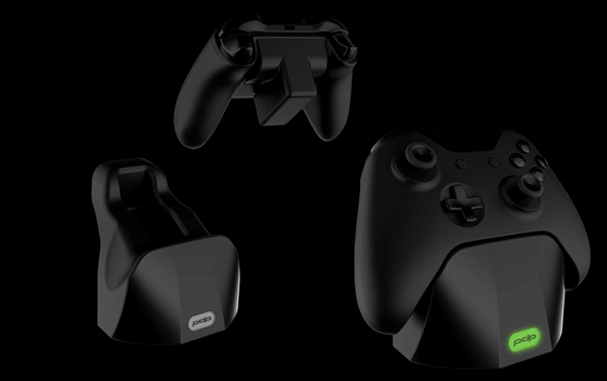 The company's Super Charger, said to be a video-game first, can power up the Xbox One Controller in less than 60 seconds. The battery charger comes equipped with an LED display that shows its charging progress, so gamers can quickly get back into their game.
In addition to the super-fast controller, the company displayed a few of its other video-gaming technology:
The Afterglow Prismatic Wired Controller for Xbox One comes with adjustable Prismatic LED lighting so users can set a favorite color, cycle through colors, or turn off the lights completely to see the controller's inner circuitry.It also comes equipped with Dual Multi-Function wheels that can be customized up to six different actions, so players don't have to worry about taking their thumbs off the premium ALPS analog sticks during game play.

Afterglow Prismatic Wired Controller for Xbox One. (Image via PDP)

The Afterglow AG 9 Premium Wireless Headset for Xbox One and PS4 is a wireless headset that allows gamers to go hands-free and fully wireless  with the included USB transmitter. The headset contains 50mm Neodymium drivers and offers two distinct audio modes: Pure Audio and Bass Boost.
Browse the company's website for some more gaming gems revealed at CES 2016.