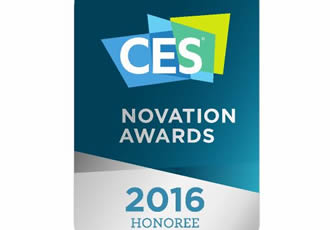 QD Vision Named as CES 2016 Innovation Awards Honoree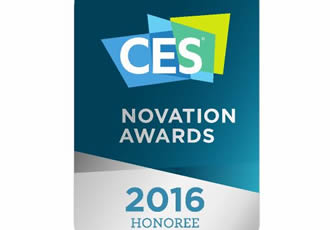 QD Vision has been named a CES 2016 Innovation Awards Honoree for its Color IQ quantum dot optic, which expands the color gamut for edge-lit displays such as TVs, LCD monitors and all-in-one computers. The Color IQ optic is the most affordable way of delivering quantum dots to a display.
The CES Innovation Awards are sponsored by the Consumer Technology Association (CTA). Products are judged by a preeminent panel of independent industrial designers, independent engineers and members of the trade media to honor outstanding design and engineering in cutting edge consumer electronics products across 27 product categories. QD Vision was selected as an honoree in the Embedded Technology category.
"This award is a well-deserved recognition of the amazing work that our talented team does every day at QD Vision, pushing the boundaries of quantum dot innovation," said Mustafa Ozgen, Chief Executive Officer, QD Vision. "Our Color IQ technology sets a new standard for display design and performance, enabling manufacturers to give consumers what they're looking for: stunning color, sleek design, and an affordable price."
This award-winning optical component from QD Vision supports display manufacturers' drive toward thinner designs and smaller form factors. The streamlined optic demonstrates QD Vision's continuous leadership in quantum dot innovation, with the first commercially-available QD Color IQ televisions, first QD Color IQ desktop monitors, and continuous advancement toward achieving emerging standards such as Rec. 2020.