Last year we told you a little bit about Hadrian, the bricklaying robot developed by Australian-based company Fastbrick Robotics (FBR). The robot, which can be attached to a work trucks, has a 28-foot robotic arm and works using 3D computer-aided design files to map out the cuts, routes and positions of the bricks assisted by a 90-foot telescopic boom.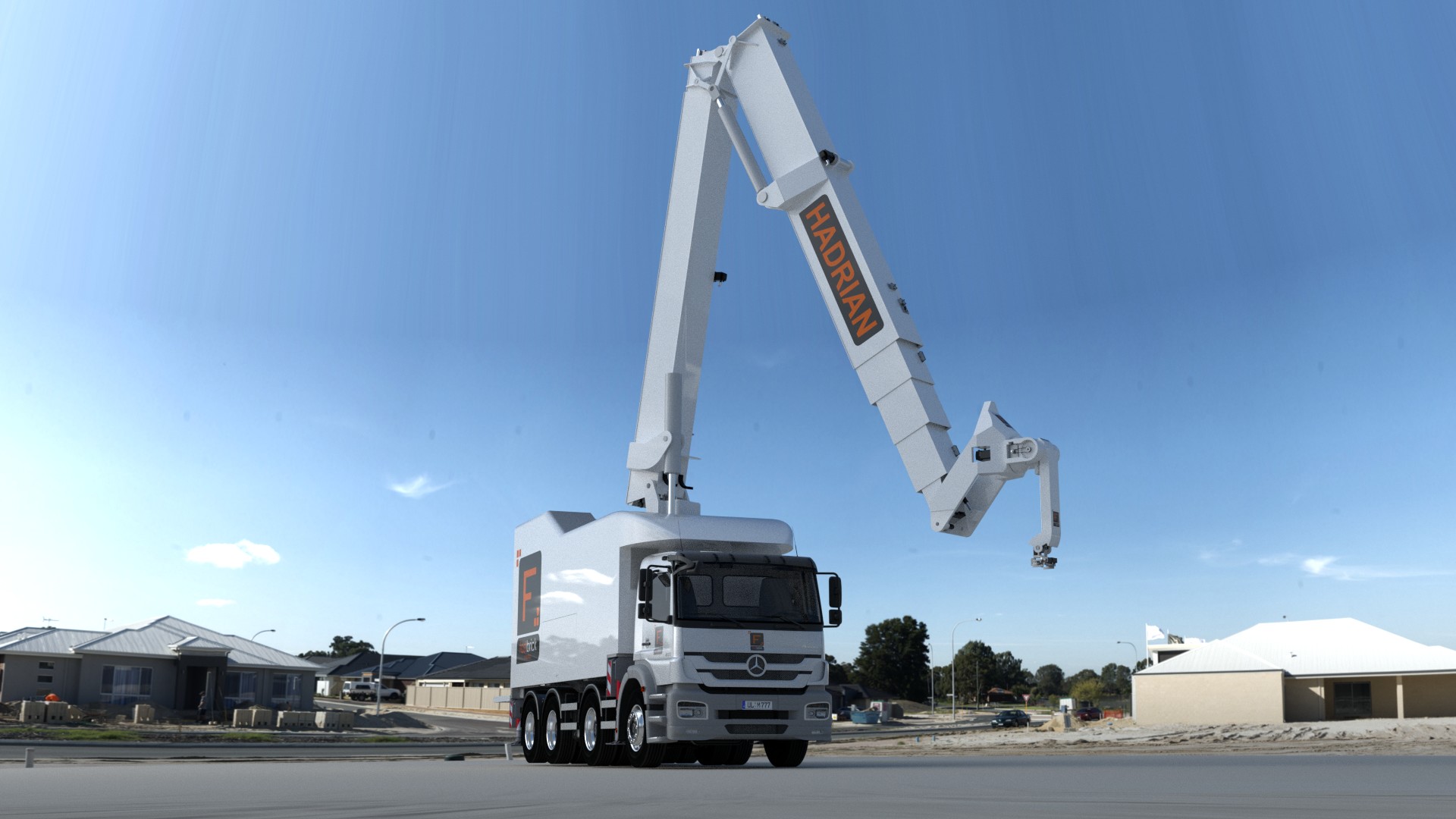 With the help of this new robotic technology the company has now officially developed the world's first 3D-printed brick structure.
Hadrian's unique navigation and stabilization system allows for accurate manipulation over very large areas to within 0.5-mm accuracy in all axis regardless of dynamic interference's.
With the technology, FBR aims to improve the speed, accuracy and safety of the global brick construction industry. It now intends to commercialize the technology of the brick and block laying machine and system.
Now, you can actually watch the functional robot in action in the company's time-lapse video, seen below.