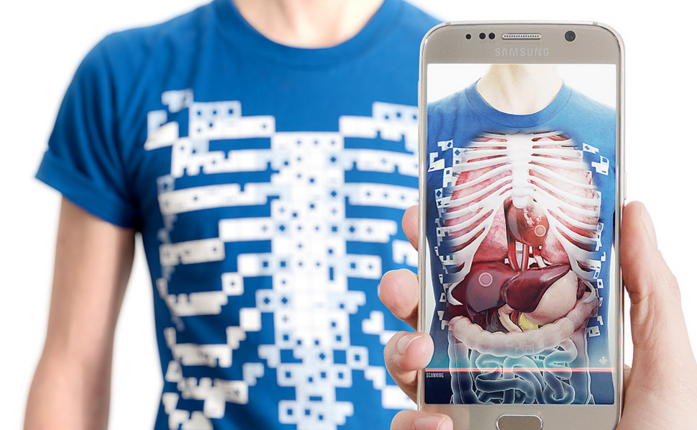 Virtual T-shirt let you look inside the human body
At first glance, it looks like an ordinary T-shirt, but when you put a smartphone or tablet in front of it, it transforms into an animated 3D look into the human body.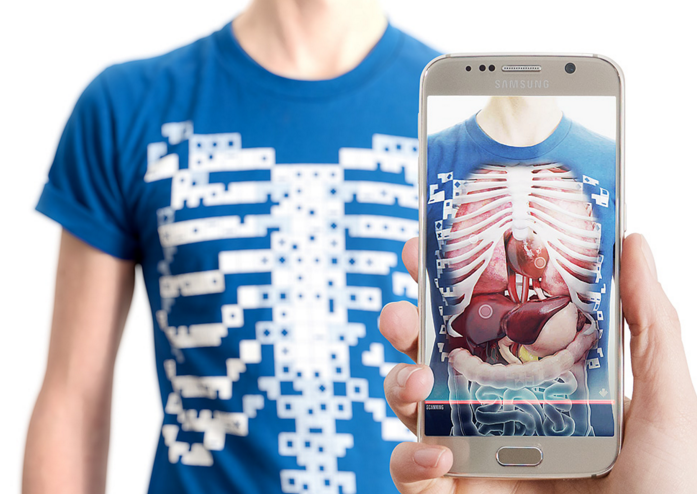 The Virtuali-Tee was developed by a company called Curiscope to make learning more fun. Users can wear the T-shirt and then scan it with the accompanying app, available for free download on iOS and Android devices, to see what's really going on inside the body.
To take it one step further, the company even made it compatible with virtual reality headsets.
If you're alone, you can even use it in the mirror to see what's going on.
What does it do?
Once users scan the T-shirt, the app offers X-ray vision into the human torso, along with 360-degree experiences into the heart, bloodstream, and stomach.
Check out the video to see it in action.
The company launched a Kickstarter campaign to raise funds for production. So far, it has raised over half of its $97,000 funding goal, with more than three weeks remaining in its campaign.
If you're interested, you can snag one for about $30.
Curiscope has been testing prototypes since the beginning of the year and is currently on its third version of the T-shirt.
"There's still some way to go though and the design may change slightly. Whilst we develop and build the app, we may find that a slight design shift may help with performance," wrote the company on its Kickstarter campaign page.