Volterman Smart Wallet Makes Wallet Theft History
Be smart, never forget your wallet again.
Indiegogo's latest viral campaign collected the requested amount in a couple of hours. VOLTERMAN Smart Wallet is the epitome of technological innovation for the consumer. Whether it's a moment of forgetfulness or an opportunistic pick pocket anywhere in the world, the loss of a wallet cannot be debilitating any more.
Volterman's features are impressive. It has an embedded Power Bank, Distance Alarm System, Global GPS Tracking System, Worldwide WiFi Hotspot and even a Thief Detection Camera.
This innovative wallet will not only tackle one of the most common crimes in the world, it'll protect against data theft, forgetting your wallet, charge your device, and put an end to data roaming sky-high charges.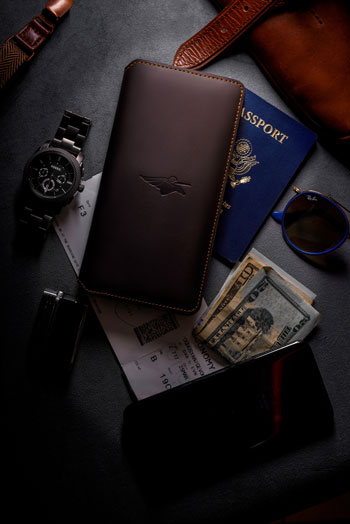 "We've seen huge growth in the smart wallet market in recent years." said Azat Tovmasyan, co-founder of Volterman, "But there are limitations with the functionality. Some offer a power bank or security alarms, but they only react at a distance of 20 meters, not more. Volterman is the only wallet that offers a global tracking service, power bank, portable WiFi, and other essential features — all wrapped up in a slim, light-weight and stylish design. It really is a market leader. That's the reason it's gained so much traction on Indiegogo so quickly — it addresses a need."
The security features are impressive. Once in 'Lost Mode', the wallet will take a photo anyone who opens it, sending that image via email to its owner. The GPS tracker works worldwide, and is accurate in any part of the world, while in-built RFID protection secures against data reading and identity theft.
As impressive as the security features are, the Volterman team have not developed them at the cost of usability or functionality. The wallet itself is slim and stylish, and looks much the same as its 'low-tech' premium ancestors. Features such as a built-in Power bank and WiFi hotspot make it a god send to busy professionals, tourists and students alike. It is also fully compatible with both iOS and Android.
Perhaps most surprisingly of all, price points are compatible with mainstream competitors — none of whom can compete with Volterman's extensive list of features. Volterman comes with three types: Cardholder, Bifold and Travel, which have the same extensive functionality and differ only with the powerbank capacity (2,000; 2,600 and 5,000mAH accordingly).
All backers will receive their order by December 2017.
It's been two years in the making and it's taken one hell of an entrepreneurial journey to get here but, for the team behind the newest Indiegogo phenomena called Volterman Smart wallet, things are just starting to heat up.