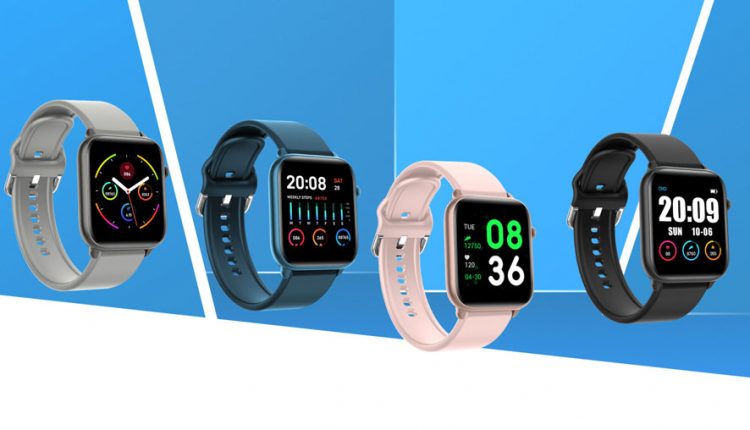 Xplora, the popular Norwegian smartwatch company, has announced the launch of the new XMOVE family activity tracker. This sleek and elegantly designed watch comes packed with great features to help a family remain active and connected. The Xplora XMOVE is now available in black, petrol, grey and pink from the Xplora website for an incredibly affordable £49.99.
Using the XMOVE tracker, families can track the number of steps each person is taking and even get competitive amongst family members to encourage all to be as active as possible! It also has a built-in sensor to monitor inactivity and reminds a user to get moving to help maintain a healthier lifestyle.
Its Multi-Sports Mode function monitors an individual's activity when running, walking or cycling whilst the Heart Rate Monitoring helps a user to exercise at the right intensity. No need to worry about getting caught in the rain on a walk or run or children jumping in puddles either as the XMOVE is certified as IP68 and can be immersed in water up to 1.5m deep.
The XMOVE monitors activity even when sleeping by measuring the duration and quality of sleep which can then be assessed on the app. Sleep disorders are increasingly common with about a quarter of the UK population shown to suffer from some form of sleep issues in 2021 so, allowing users to assess sleep patterns, can help in identifying triggers and change habits accordingly.
The XMOVE has an ultra slim body and is just 10mm thick so ideal and comfortable for all sizes of wrists and has an easy to read 1.3-inch TFT 240 x 240-pixel clear display. Its 160mAh battery will last up to 10 days on standby or 5 days of normal use so wearers can carry on enjoying it day after day before charging.
Never before have people been so inactive as they are today. Xplora wanted to help change that by launching the world's first Goplay Activity Platform combining physical activity with rewards and entertainment provided by some of the world's leading entertainment companies including Sony PlayStation, Paramount Pictures, Warner Bros and Fox to name but a few.
The Goplay Platform helps keep a user engaged with the Xplora device by rewarding activity with Xplora Coins that can be used exclusively in the Goplay Platform. It helps children and families learn that everyday activities have value and that their actions have an impact, giving kids a positive and safe start to the digital world.