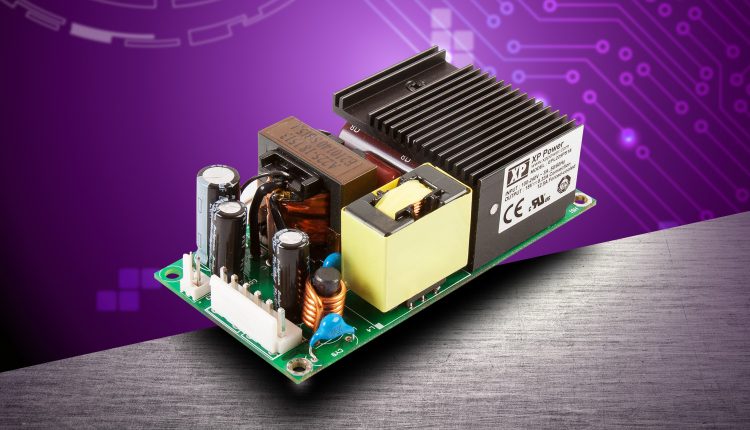 XP Power announced the EPL225 series of high efficiency open frame AC-DC power supplies approved for industrial, IT and medical applications. The series comprises seven single-output models that offer a range of standard output voltages from +12 VDC to +48 VDC. A secondary 12 VDC / 0.5 A fan output is provided across the range. Packaged in an extremely compact low profile 2 x 4 inch industry standard '1U' footprint (50.8 x 101.6 x 32.3 mm) the series has a convection cooled output power rating of 150 Watts which is believed to be "best in the industry" for a power supply of this footprint. Output power of up to 225 Watts is available with only 10 CFM of forced airflow.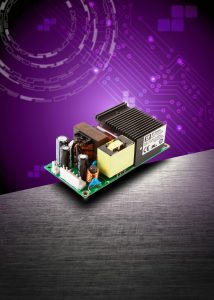 The EPL225 series offers a minimum average efficiency of 93% and a maximum efficiency of 95% resulting in less heat to dissipate and a cooler running unit, the later contributing to a more reliable longer-life power supply. In addition, the units "green" attributes include a no-load power consumption of less than 0.5 Watt enabling compliance with the latest environmental goals and legislation.
The series complies with the universal safety standard EN 60950-1 for IT equipment in addition to the medical safety standards ANSI/AAME/ 60601-1 and IEC/EN60601-1 3rd edition. With low conducted and radiated noise the units meet the standards EN55011 & EN55022 for Class B conducted and Class A radiated EMI specifications.
The EPL225 suits use in a broad range of operating environments with an extended temperature range from -20 to + 70 degrees C and no derating until +50 degrees C.
The EPL225 range offers a high power density solution and is ideal for space constrained applications that are either convection cooled or have airflow.
The EPL225series is available from Farnell, element14, Digi-Key, approved regional distributors, or direct from XP Power and come with a 3 year warranty.