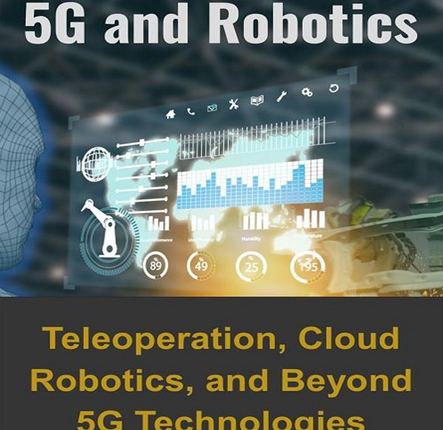 5G/Robotics to Yield Unprecedented Efficiency and Effectiveness
ResearchAndMarkets just added a report: "5G and Robotics Market in Industrial Automation: Teleoperation, Cloud Robotics, and Beyond 5G Technologies".
This research evaluates 5G's outlook, as well as looks beyond 5G. It provides analysis for leading 5G and edge computing supported applications and services and forecasts from 2020 to 2025.
The convergence of technologies is expected to transform industrial automation from traditional manufacturing environments to commercial agriculture, connected healthcare, and many other verticals. High bandwidth, extreme reliability, and ultra-low latency communications will enable highly interconnected systems and processes, delivering unprecedented workflow mechanization.
A look at 6G infrastructure, devices, applications, and services is also included, analyzing 5G evolution and the impact of anticipated 6G technologies on the ICT ecosystem including infrastructure, business planning, and innovation areas.
This research also assesses cloud robotics and provides global and regional forecasts for cloud robotics apps, services, and components from 2020 to 2025. They also evaluate the emerging role of teleoperation and telerobotics in the era of Industry 4.0.