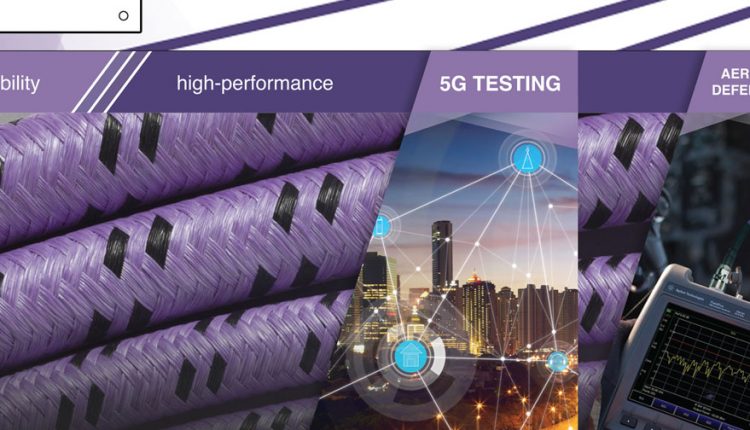 GORE
W. L. Gore & Associates (Gore) is continuing to enhance the company's microwave/RF solutions to operate at higher frequencies while performing reliably over time.
Gore will be featuring several 5G and aerospace and defense testing insights and products at IMS 2018, June 12-14, at the Philadelphia Convention Center, Philadelphia, PA, Booth 1537.
5G testing has become increasingly complex, with higher frequency test components above 6GHz and more ports to address.
Multiple functions are integrated into a component and frequent calibration is required. At the same time, tests need to deliver highly accurate measurements for faster throughput, less calibration and down-time, and reduced overall costs.
To address these demanding requirements, Gore has introduced GORE PHASEFLEX Microwave/RF Test Assemblies, Type 0N – the smallest, lightest, most internally ruggedized assembly on the market today for modular, multi-port, and multi-site test applications.
Gore's product specialist, Chris Cox said: "Test assemblies for 5G applications are important. The need for smaller and lighter assemblies will be crucial, as well as their durability and flexibility. Knowing you can trust them will be even more significant for 5G."
In addition to the above, Gore will be highlighting the company's '60 Years of Improving Lives' with a special display featuring Converse shoes with GORE-TEX Technology, FDA-approved GORE CARDIOFORM Septal Occluder, and Elixir Strings for guitars.