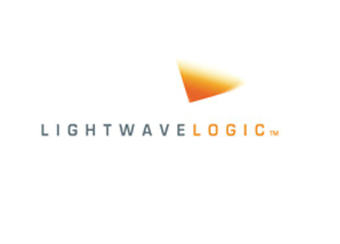 Breakthrough Photostability for Ultra-High-Speed Electro-Optic Polymers
Lightwave Logic just announced breakthrough photostability on its electro-optic polymer modulators compatible with high-volume silicon foundry processes. Photostability is key for polymer modulators to achieve operational stability and reliability. The polymers were subjected to rigorous optical testing and showed performance increases exceeding previous polymer material designs. It is expected that the improved photostability will minimize optical losses and provide a more robust platform for silicon foundries.
The breakthrough photostability performance is important as the polymers are optimized for high-volume silicon foundry processes. Highly stable optical modulators using these polymers provide a critical upgrade for optical networks, allowing network architects to focus on highly reliable, low-power solutions using ultra-high-speed modulators. For more information, visit lightwavelogic.com.