Chocolate Is The New 3D Printing Material You Want To Play With
Plastic, nylon, ceramics, metal — these are some of the materials we most commonly see used in 3D printing, but a Dutch design company now wants to add chocolate to the repertoire.
Michiel Cornelissen Ontwerp provides design concepts for companies like Phillips and Ultimaker and now it has revealed a new kind of 3D printer that lets your print your designs in pure, delicious chocolate.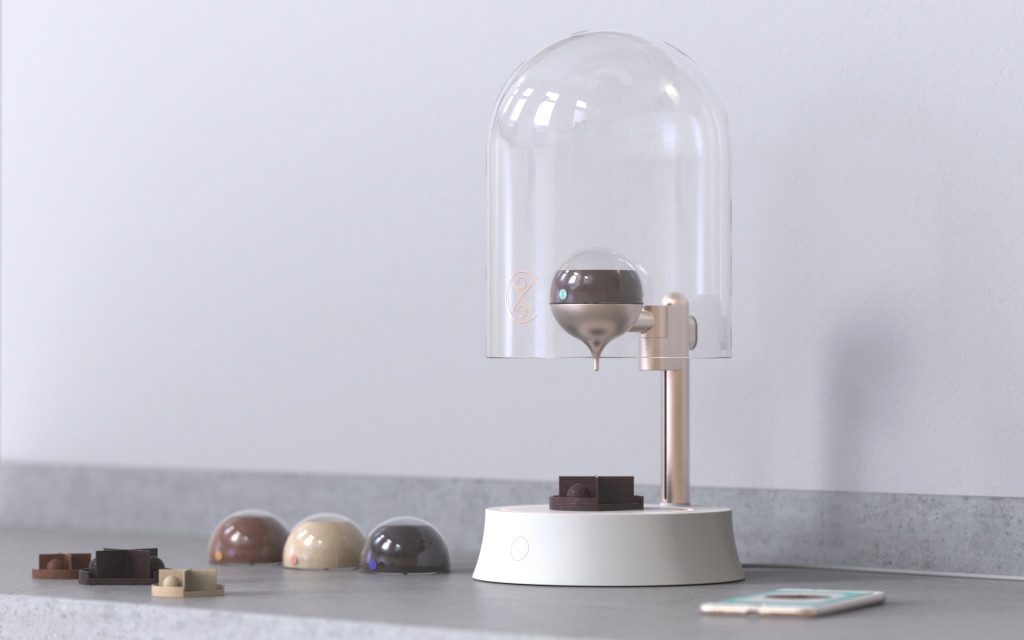 The  XOCO 3D printer was developed to target restaurants and hobbyist chefs alike, to stray away from traditional business-related 3D printing applications.
The printer is based on a polar coordinate system with a rotating build plate and a single pillar that suspends the printer head and its glass cover, to add a visually appealing flare to chocolate 3D printing. . It is also equipped with a multi-color LED ring which guides the users through the printing process.
Along with the main printing device is an accompanying app where users can input their designs.
How it works
First the printer heats up to melt the chocolate. Then, just as in traditional 3D printing, the material is printed layer-by-layer. Once the product is complete, there is a cool-down process which solidifies the chocolate.
Watch it in action.