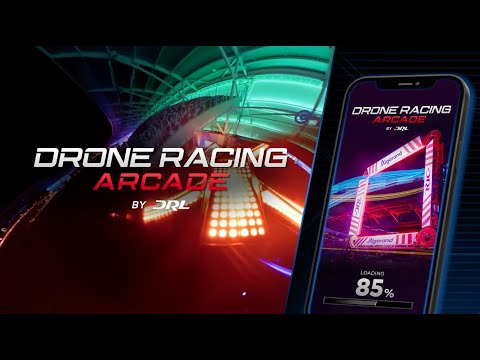 Drone Racing League Launches Drone Racing Arcade
Here's your chance to be a drone pilot and experience drone racing while pushing #DroneSkills to the limit. The Drone Racing League (DRL) just launched its first mobile game, Drone Racing Arcade with Skillz (NYSE: SKLZ) the app is free for iOS and Android mobile devices now.
In December, DRL will challenge players to compete in Skillz-hosted Drone Racing Arcade tournaments for the chance to win exclusive prizes. The mobile game offers a new and immersive experience for DRL fans to get in on the drone racing rush.
Players compete against the clock, racing DRL drones through neon-lit courses with obstacles, gates, coins, and boosts to score the most points. Flying is performed via touch-screen maneuvers, focused on rising, pushing and tilting the drones.
The Drone Racing Arcade game debuts during the 2021-22 DRL World Championship Season, which combines the best of esports and real drone racing and airs on Wednesday nights at 8pm EST on NBCSN and Twitter.
Original Release: PR Newswire