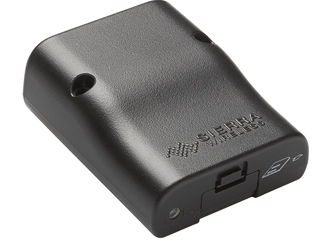 Industry-leading AirPrime EM7455 module supports LTE-Advanced network connectivity
Sierra Wireless announced its AirPrime EM7455 embedded module has been selected by Lenovo to provide fast and reliable LTE-Advanced cellular connectivity in next-generation notebooks, tablets, and 2-in-1s.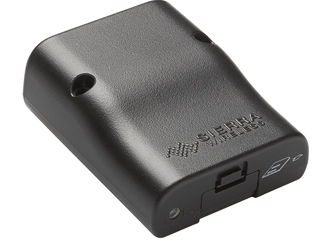 The AirPrime EM7455 is the industry's first embedded module to support LTE-Advanced – the latest 4G LTE standard aimed at improving network capacity, throughput, and operational efficiency. Designed for mobile computing and enterprise networking, the EM7455 represents the fourth generation of LTE modules from Sierra Wireless. The new AirPrime module is based on the Qualcomm® Snapdragon™ X7 LTE modem, a product of Qualcomm Technologies, Inc., a subsidiary of Qualcomm Incorporated.
"We have been integrating Sierra Wireless modules into our mobile products for more than 10 years and have always relied on the company to deliver leading edge cellular technologies that improve product performance," said Luis Hernandez, Vice President and General Manager, ThinkPad at Lenovo. "We are continually striving to increase throughput technology to enhance user capability."
"As the Internet of Things continues to grow and more devices are added to cellular networks, the additional capacity and throughput that LTE-A offers is essential to providing superior mobile computing and M2M communications," said Fram Akiki, Senior Director of Product Management, Qualcomm Technologies, Inc. "We know this is a priority shared by Sierra Wireless, and we're pleased to continue our longstanding collaboration to bring LTE-A devices to our customers."
"The new AirPrime EM7455 module allows OEM customers to deploy solutions for LTE-A networks in North America and Europe with a single device, making it easy for them to provision and change mobile networks," said Dan Schieler, Senior Vice President of OEM Solutions for Sierra Wireless. "On-board mobile network switching, which is unique to Sierra Wireless LTE-A modules, can help customers drive efficiency in their inventory management, manufacturing, and deployment processes."
The EM7455 is pre-certified for European and North American networks, and is commercially available today. As previously announced, Sierra Wireless will be launching the MC7455 (PCI Express MiniCard) for North American and European markets, as well as the EM7430 (PCI Express M.2) and MC7430 (PCI Express MiniCard) for Asia-Pacific networks, in 2016.