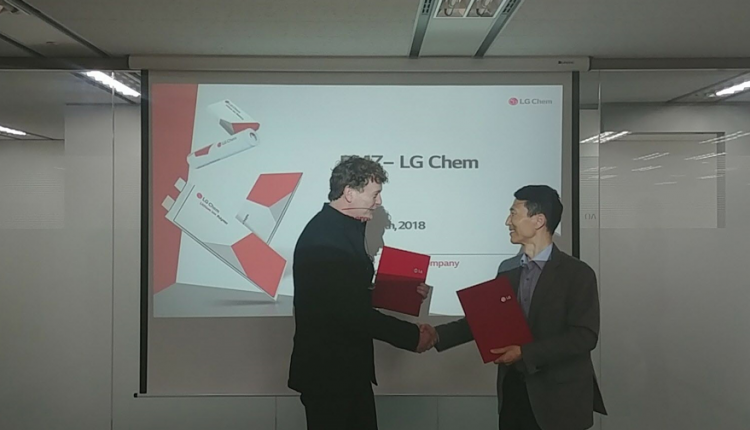 LG Chem to supply few hundred million cells to BMZ Group
On April 10, 2018, BMZ entered into a long-term agreement with LG Chem, the world's one of the largest cell manufacturer based in Korea, for the supply of a few hundred million lithium ion cells by the end of 2022.
"This provides our customers with long-term security of supply for their products based on lithium-ion technology," explained Sven Bauer, CEO and Founder of the BMZ Group based in Karlstein a.M. (Bavaria).
Establishing LTA between BMZ and LG Chem has entailed long-lasting cooperation upon mutual trust and partnership and will be pivotal point for both companies to further expand domain within Europe," said Youngsun Kim, Vice President of LG Chem, Korea.
Cell supply crucial for electromobility and energy storage market
Lithium-ion technology has higher energy density and specific energy compared to other battery systems available today. The battery cell is the heart of the battery. Manufacturers, suppliers, machinery and plant manufacturers are fighting internationally for pole position in electromobility and stationary energy storage systems. If one assumes the entire vehicle market, there is an enormous market potential worldwide for electromobility and thus lithium-ion batteries. Access to powerful and cost-effective battery cells is crucial.