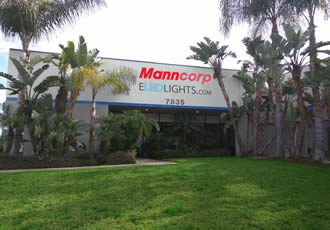 Manncorp West Coast office moves into new San Diego facility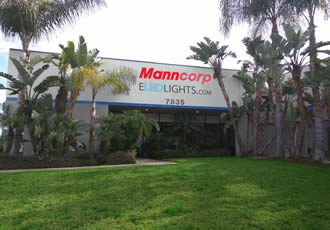 The recent acquisition of a new, 18,000 square foot facility in the Kearny Mesa area of San Diego now provides Manncorp's West Coast operations with office and warehouse space needed to better serve its customers and staff. The move is the result of the continued steady growth of both its equipment business for surface mount electronic assembly and its line of high-end LED lighting products sold through ELEDLIGHTS.com, an affiliated company.
The new accommodations provide increased area for equipment and spare parts inventory, showroom space for product training and sales demos, and additional office space for management, sales, and technical support personnel.
Manncorp begins 2016, its 50th year of business, with comparable facilities on both coasts, having purchased another 18,000 square foot building for its corporate headquarters in Huntingdon Valley, PA in 2013. These regional corporate offices are also complemented by satellite operations in Mexico, Brazil, and Shenzhen, China—a long way from its humble beginnings in a one-room, residential office in Cornwells Heights, PA in 1966. Familiar to electronics manufacturers from its earliest days for its voluminous printed catalogs, the company now wholly produces, maintains, and hosts its own comprehensive, user-oriented website. Visitors to manncorp.com can browse Manncorp's full line of equipment on their desktop or mobile device.
Over the years, extreme self-sufficiency and the seamless, in-house integration of all business functions (from manufacturing, marketing, and sales, through customer service and technical support) have been hallmarks of Manncorp's business model. "This approach has allowed the company to offer factory-direct, low pricing and to build a brand recognized worldwide for exceptional value and high quality," says founder and CEO, Henry Mann. "It's a formula that's as relevant today as it was when I started the business in my parents' house 50 years ago."