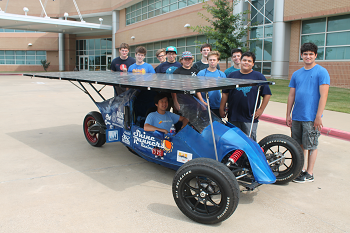 Mouser Sponsors Student Solar Car Team in Upcoming Challenge
Mouser Electronics, Inc. announced that for the fourth straight year it is sponsoring the Ben Barber High School solar racing team of Mansfield, Texas, as it competes in the 2015 Solar Car Challenge.  The event will be July 18-23 at Texas Motor Speedway.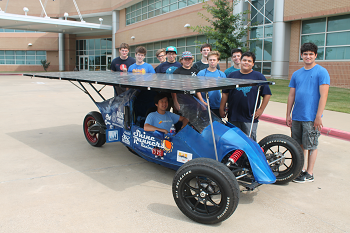 "Supporting and encouraging the engineers of tomorrow is a large part of our mission at Mouser," said Kevin Hess, Mouser's Vice President of Technical Marketing. "We are very proud to again support our local Ben Barber solar racing team. It is exciting for us to have a role in supporting this important team project that encourages STEM education."
The Mouser-sponsored team at Ben Barber Career Tech Academy will be competing against 29 teams from across the nation. Most are from Texas, but others come from as far away as Pennsylvania, Michigan, South Carolina, Florida and California.
The Ben Barber Career Tech Academy solar racing team, sponsored by Mouser Electronics last year as well, finished 4th overall in 2014 in a race from Fort Worth to Austin. The team — the Shine Runners — also won the Michael Foree Award, presented to the solar car team best utilizing computer technology in the design, production, and racing of their solar car. On alternating years, the teams race at the world-famous Texas Motor Speedway or drive cross-country to share their projects with millions of people. In 2013, the Shine Runners won the State Energy Conservation Award from the State of Texas. The Conservation Award is presented to the solar car team displaying outstanding engineering excellence.
The team also received a special proclamation from the Texas State Senate. Mouser's sponsorship of the Ben Barber program has included financial support, as well as providing parts for the car and giving recommendations on development of the vehicle. To learn more about the Solar Car Challenge, visit http://www.mouser.com/solarcarchallenge/.