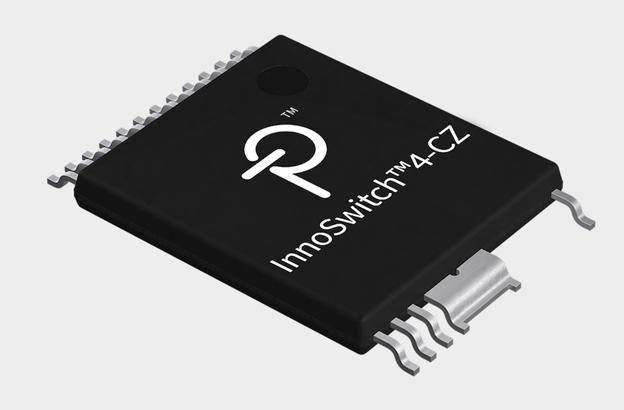 Power Integrations announced an InnoSwitch™4-CZ family of high frequency, zero voltage switching (ZVS) flyback switcher ICs. The devices incorporate a robust 750 V primary switch using Power Integrations' PowiGaN technology and a high frequency active clamp flyback controller to facilitate a new class of ultra-compact chargers suitable for phones, tablets, and laptops.
The first consumer devices were just introduced by Anker, the global charging experts for mobile devices, through a YouTube Live event which can be accessed here.
The InnoSwitch4-CZ family incorporates 750 V switch, primary and secondary controllers, ClampZero interface, synchronous rectification, and safety-rated feedback in a single, compact InSOP-24D package. A steady state switching frequency of up to 140 kHz minimizes transformer size, further increasing power density. The InnoSwitch4-CZ and ClampZero combo provides up to 95% efficiency and maintains very high efficiency across variations in line voltage, system load and output voltage. According to the company, the new flyback switcher ICs enable exceptional CV/CC accuracy, independent of external components, and consume less than 30 mW no-load including line-sensing safety and protection features.
A technical overview video of the InnoSwitch4-CZ and ClampZero devices is available here. The new InnoSwitch4-CZ ICs are priced at $3.85 per unit in 10,000-unit quantities.
Original Release: Business Wire