Researchers develop electric concrete for quick snow melting
After a heavy snow storm, roads are riddled with ice, making it difficult to get around. Even using salt and de-icing chemicals can have negative effects such as potholes and groundwater contamination.
Engineers from the University of Nebraska have developed electric concrete to combat the icy road conditions that occur.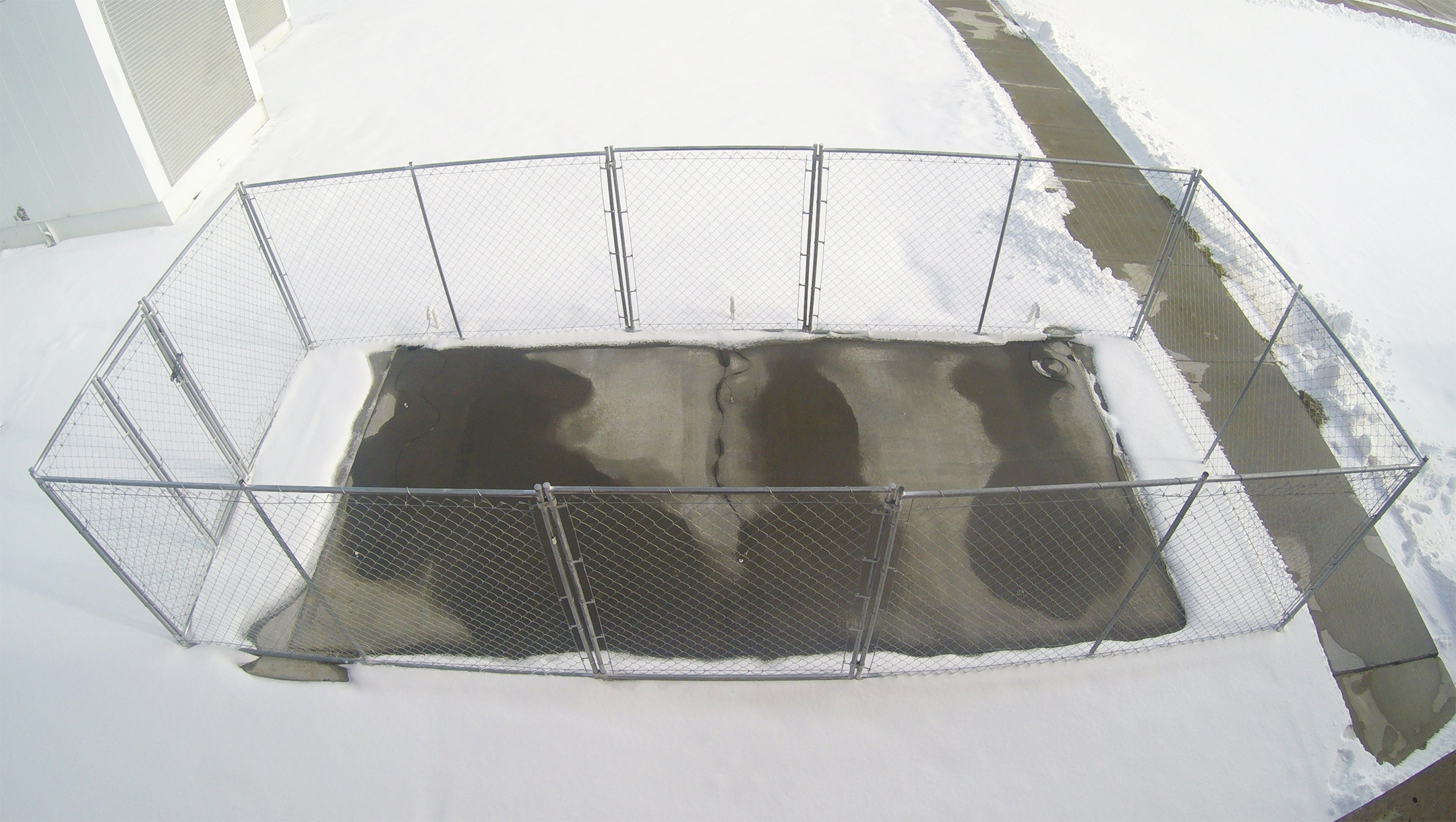 The image above shows a 200-square-foot slab of seemingly ordinary concrete. During testing, snow accumulated on the concrete, but as the minutes passed, the snow began to melt right off the surface.
To develop the conductive concrete, UNL professor Chris Tuan added a pinch of steel shavings and a dash of carbon particles to a conventional concrete recipe. His newest ingredients constitute only 20% of the otherwise standard concrete mixture, but conduct enough electricity to melt ice and snow in the worst winter storms while remaining safe to the touch.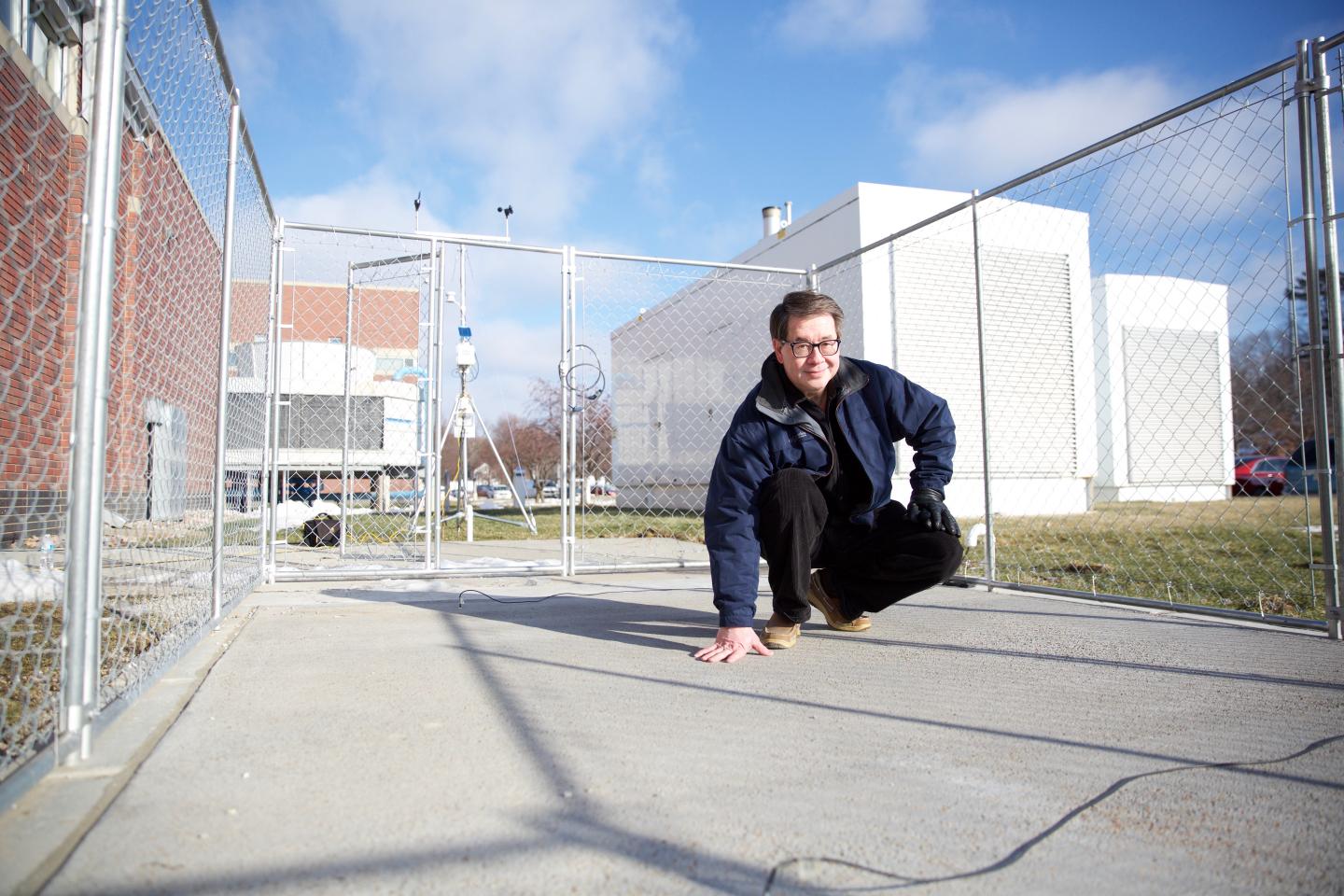 The research team will be demonstrating the de-icing concrete for the Federal Aviation Administration in March. If the FAA likes the results, it may consider integrating the technology into the tarmac of a major U.S. airport, which could result in fewer weather-related delays.
"To my surprise, they don't want to use it for the runways," said Tuan. "What they need is the tarmac around the gated areas cleared, because they have so many carts to unload — luggage service, food service, trash service, fuel service — that all need to get into those areas.
The team has been testing the technology for years, with the help of the Nebraska Department of Roads, on a 150-foot bridge. They found that the new conductive concrete could potentially save money, too. According to UNL, the power required to thermally de-ice the Roca Spur Bridge during a three-day storm typically costs about $250, which is several times less than a truckload of chemicals, he said.
Tuan said the conductive concrete could also prove feasible for high-traffic intersections, exit ramps, driveways and sidewalks.