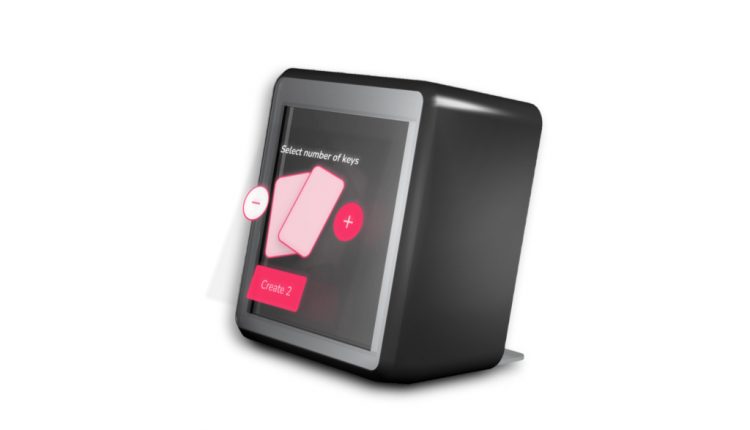 The World's First Holographic Check-in Experience for Hotel Guests
Arribatec teams with Holo Industries to offer safe and germ-free contactless check-in...
Arribatec, a global provider of digital business solutions and a leader in the hospitality industry, has teamed with Holo Industries, the creator of Holographic TouchTM, to develop the world's first holographic check-in system for the hospitality industry.
Holo Industries' Holographic Touch is a huge break-through in contactless interaction: for the first time, users can not only see a holograph–they can safely touch, pinch, scroll, and spin any image effortlessly in mid-air. The technology is made possible through the use of IR sensors, holographic optics, and Holo's proprietary hardware and software components. The resulting holographic image is clear and precise and interaction is instantly responsive–even if the user is wearing gloves.
"Enabling a 100% touchless experience is a key focus area for us due to the growing importance of preventing the spread of infection in society. Allowing our employees and customers to interact with these holographic screens revolutionizes how we can check-in and out of hotels, enabling a 100% touchless experience," said Alexander W. Richter, Managing Director of Arribatec Hospitality.
"We are very pleased to partner with Arribatec on this initiative," said Glenn ImObersteg, the CEO of Holo Industries. "They've configured all the capabilities of their registration systems including mid-air signatures, room card selection, and early check-out, to holographic touch, creating a safe and seamless experience for their guests. We are anticipating Holo Industries' Holographic Touch to become a mainstay of the hospitality industry for years to come."
Holo Industries manufactures and distributes
· Consumer products to the hotel, hospital, restaurant and other industries
· Industrial Products for elevator, vending, ATM, supermarket and other applications
· Door Entry Systems & Elevator Hall-Calls
· Retail and Exhibition Displays
· Modular Kits for custom applications to ODMs and OEMs.
For more information on the Arribatec hotel solution:
https://getfacil.com/first-in-the-world-with-a-holographic-check-in-experience-for-hotel-guests/
For more information on Holo Industries Holographic Touch solutions: www.holoind.com