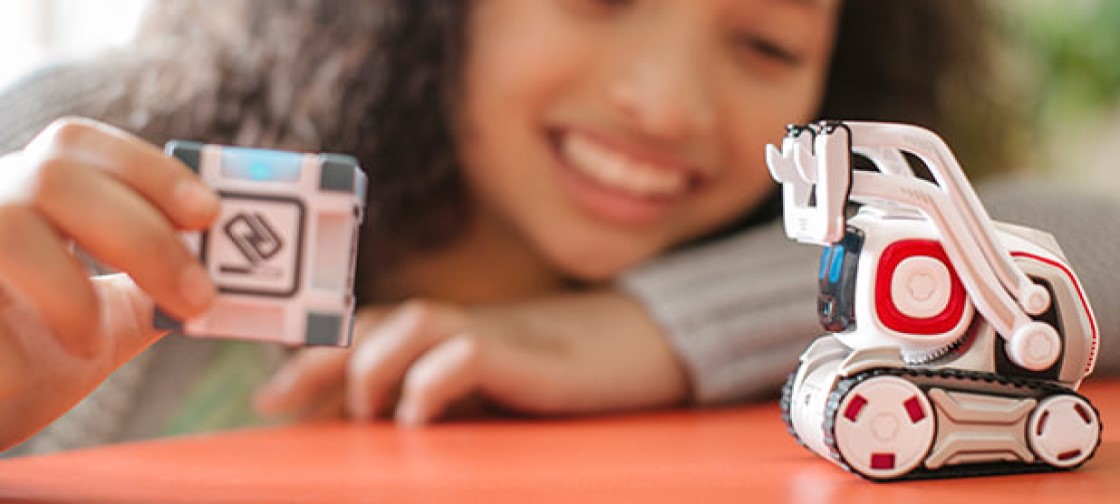 Tiny Robot Cozmo Calls It Quits
By Dawn Allcot
The tiny robot Cozmo had its moment in the limelight, but in spite of raising more than $200 million, tech startup Anki – maker of the Cozmo robot – couldn't find funding for its next stage of growth. The robotics developer announced Monday morning, April 29, that it would be closing on Wednesday.
CEO Boris Sofman paid close to 200 Anki employees a week of severance pay, according to an article on Recode, which broke the story late Monday afternoon.
Sofman revealed to employees a few days earlier that the company was scrambling for its next round of funding, after receiving money from investors that included Index Ventures and Andreesen Horowitz in the past.
An acquisition from a company like Microsoft, Amazon, or Comcast was also a possibility at one point. But as those options closed, the company noted, in a statement issued to Recode, that the robotics developer was left "without significant funding to support a hardware and software business and bridge to our long-term product roadmap."
"A significant financial deal at a late stage fell through with a strategic investor and we were not able to reach an agreement," a company spokesperson said in the Recode article. "We're doing our best to take care of every single employee and their families, and our management team continues to explore all options available."
Founded by roboticists from Carnegie Mellon University, Anki was best known for its cute little robot Cozmo. But the game plan was to, ultimately, use toy sales to drive advancements in artificial intelligence and robotics.
In spite of growth in industrial and commercial robotics, it's a rough road for the consumer robotics market right now, with Jibo, a connected home robot, also shutting down and closing its doors this year.
However, advances in AI and robotics aren't likely to stop. And the demise of Cozmo leaves the doors wide open for a hot new tech toy to emerge in time for the 2019 holiday season.