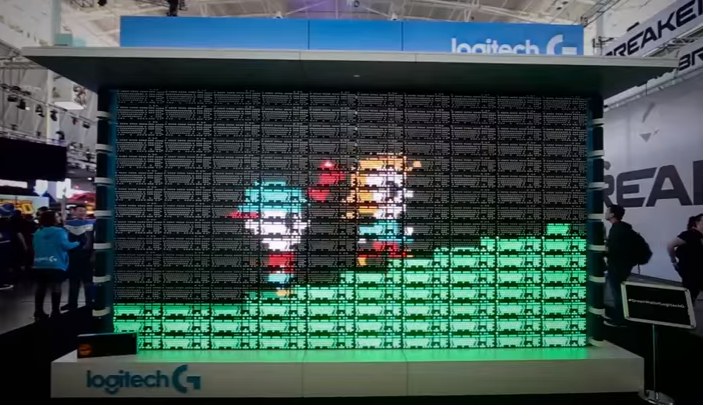 Peripherals company Logitech kicked off PAX East, a trade show dedicated solely to gaming technology, with a giant wall celebrating the launch of its new G810 Orion Spectrum keyboard.
The wall was created using 160 G810 keyboards,and 16 MEGABOOM speakers. The final product is the Great Wall of Logitech G, an old school 8-bit video game love story centered around a boy and a girl. The creation took about six months to make and shows off the company's RGB lighting capabilities.
The Logitech G810 Orion Spectrum is a full-size mechanical gaming keyboard featuring Romer-G mechanical switches and intelligent RGB illumination.
The keyboard is the result of feedback from gamers.
"We met with dozens of gamers over the last year and a half and asked them what they wanted in a gaming keyboard," said Ujesh Desai, vice president and general manager of gaming at Logitech. "The result is the G810 Orion Spectrum, a clean, sophisticated design that's focused on delivering pure performance."