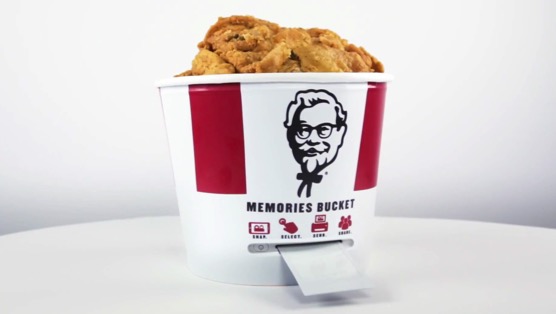 To celebrate 60 years of Kentucky Fried Chicken in Canada, the company is giving away a few chicken buckets — not your ordinary chicken buckets — buckets that also act as Bluetooth photo printers so that you can take pictures on your phone, send them to the bucket and print them right out.
The fast-food chain calls the printing bucket the "Memories Bucket" since it is convinced that some of life's greatest memories are made around a bucket of KFC.
On KFC's Facebook page, the company tells an excited fan that it will be giving a few away soon. Watch the promotional video below to see how it works.