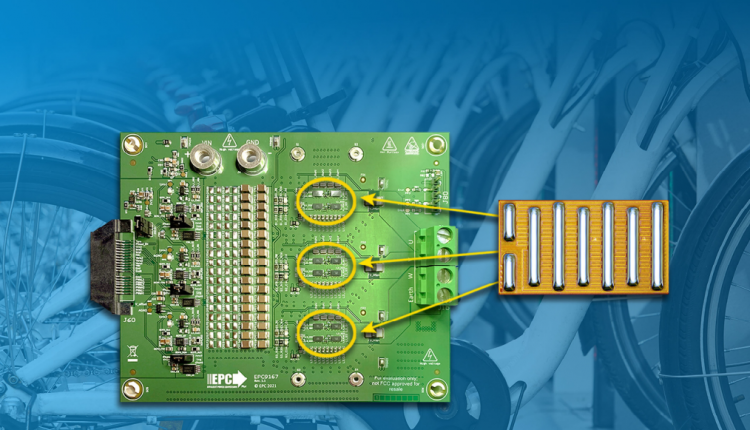 Motor Drive Performance Cost for e-bikes, Drones, and Robotics with GaN FETs from EPC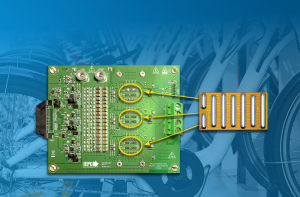 EPC announces the availability of the EPC9167, a 3-phase BLDC motor drive inverter using the EPC2065 eGaN® FET. The extremely small size of this inverter allows integration into the motor housing resulting in the lowest EMI, highest density, and lowest weight.

The EPC9167 operates from an input supply voltage between 14 V and 60 V (nominal 48 V) and has two configurations – a standard unit and a high current version:

• The EPC9167 standard reference design board is a 3-phase BLDC motor drive inverter board featuring the EPC2065 eGaN FET rated at 3.6 mΩ maximum RDS(on), 80 V maximum device voltage. This standard configuration uses single FETs for each switch position and can deliver up to 20 ARMS maximum output current.

• A high current configuration, the EPC9167HC, version of the reference design uses two paralleled FETs per switch position with the ability to deliver up to 42 Apk (30 ARMS) maximum output current.