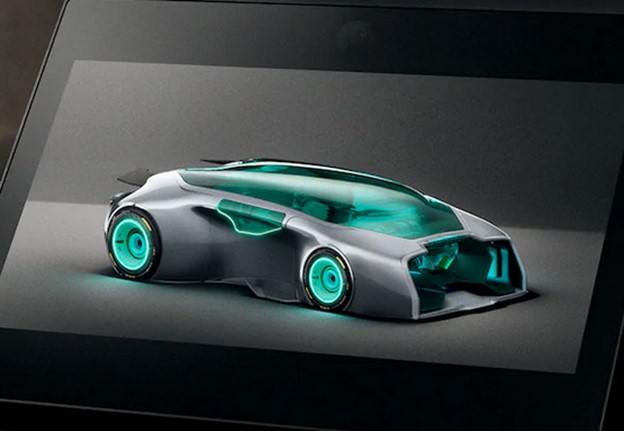 No Time to Waste: Enter the Sony/Sketchfab 3D Robot Modeling Challenge
Dust off your imagination and skills. Sony just teamed up with Sketchfab for a modeling challenge to design and showcase new innovative robot concepts.
In line with Sony's recently announced focus on 3R technology – reality, real-time, and remote for future innovations — the theme of the contest is reality with robots as an increasingly integrated part of today's "new normal."
As a contest prize sponsor, Sony will give away one of their latest award-winning innovations, the Spatial Reality Display (ELF-SR1) valued at $4999.99 USD. The Spatial Reality Display delivers a 3D optical experience viewable with the naked eye, where detailed colors, textures, contrasts, and brightness converge.
Entries in the Sketchfab 3D Robot Modeling Challenge Contest will be judged on quality, creativity, presentation, adherence to the theme, and effective use of Sketchfab viewer settings.
How to Enter
Create a 3D model of an innovative, futuristic robot.
If you base your entry on existing concept art, be sure to ask permission from the concept artist, credit them, and link back to their work.
Submit only new work, but feel free to submit multiple scenes.
Once you've created your scene, upload it to Sketchfab and tag it #SonyRobotChallenge.
The submission deadline is Monday, March 1, 2021 (23:59 New York time, EST).
Prizes
Grand Prize (one winner)
Sony's Spatial Reality Display (model ELF-SR1, $4999.99 value)
Framed art print of the winning 3D model
$100 Amazon gift card
12 months of Sketchfab Plus service
Runners Up (two winners)
Sony's Wireless Noise-Canceling Headphones (model WH-1000XM4, $299.99 value)
$50 Amazon gift card
6 months of Sketchfab Plus service
For more information, please visit https://sketchfab.com/blogs/sony-challenge/.